A whole year later. lol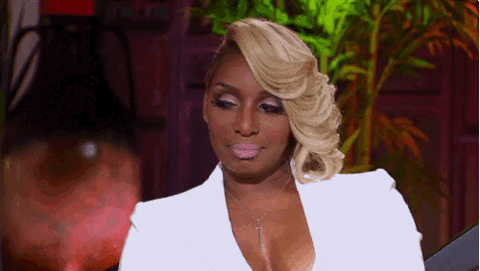 No but anyways,
So obviously, cycle 19 was done maybe over a week ago, but I'll still update what happened. Within this cycle, I actually decided to embrace my
wide tooth comb
. Only reason for that is because I planned on finally doing my
crochet faux locs
hairstyle, and for that I knew I needed to cornrow my hair. But because over the past few wash days, I've been running into different pieces of hair where the shedded strands were locked in at my roots, I figured may I should go ahead and give my whole head a good "detailing" and make sure it was completely detangled and shedded strand free before I started braiding down my hair.
And just as I had figured, the wide tooth comb helped me find them all.
But in the end, I don't think I lost much more hair than I normally did.
Besides having to use my wide tooth comb to detangle, wash day went pretty much normally. I actually really liked using my wide tooth comb, and it didn't take away from my ending curl definition like I thought it would... I don't know why lol. I'm thinking that maybe I'll use my wide tooth comb every now and then in order to make sure my hair stays well detangled, but for the most part, I only need to use my hands cause finger detangling does do a pretty good job for me.
And this was my hair after applying the clay....
Now after rinsing my hair, my camera kept fogging up at the lense so please excuse the fogginess..
Still thinking about doing hair tutorials. But I have a very different idea for mine though which may take a little more time.
But this regimen is pretty stagnant so far.
After this, I proceeded to deep conditioner with my usual shea butter masque from mystic divine and left that in for about an hour... and then I proceeded with my crochet locs.
Which I will talk about later!
But until next time,
♥ Keep calm 'n coily ♥
Mskraizy